First Responders Day at Saddle River Range in Conroe
Get to you local gun range and shop this weekend for a great event, for an even better cause. Starting just before lunch this Saturday, June 25, 2016, our friends at Saddle River Range – 4280 FM 1488 Conroe, TX – will be hosting a full day of events and activities paying appreciation to our hometown heroes.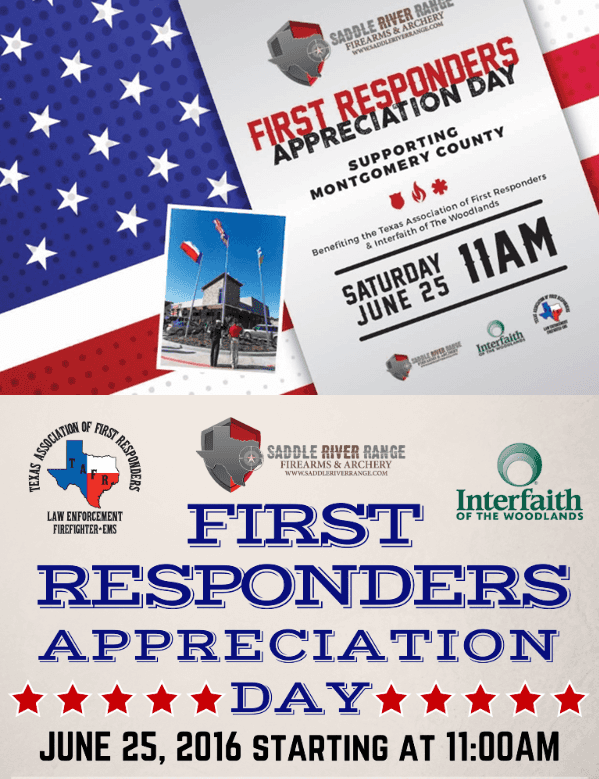 The team at the range is committed to the ongoing mission of supporting our local members of Police, Secret Service, SWAT, K-9, EMS squads and more. Some of the ways this support is being shown this weekend includes:
Raffle
Gear giveaway at 4pm to include 1 handgun, 1 rifle, 1 shotgun and 1 bow.
Tickets given for the donation of every 2 nonperishable food items you bring to the range on the day of the event. This goes to Interfaith of the Woodlands.
Proceeds of ticket sales to benefit the Texas Association of First Responders.
Deals and Discounts for Local Heroes (for Law Enforcement, Firefighters & EMS):
Half price range fee & gun rentals
5% discount on all new & used guns
Preferred pricing on ammo & LTC Class